101mm TTL Swipe Reader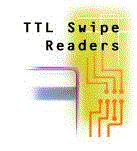 Delivering years of reliable service in the most rugged of environments, Magtek TTL swipe readers are in use in more card reading applications than any other.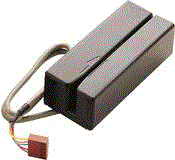 Features:

Low-cost, high-quality design
Customization available
Bi-directional read capability
ISO, ANSI and AAMVA compatible
Up to 1,000,000 passes with ISO-conforming cards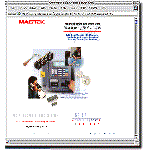 Specifications:
Color: Most models available in black and pearl white
Dimensions: L:101mm (4") x W:41,2mm (1.625") x H:26,9mm (.688")
Voltage: 2.4 to 5.5V
Current: 1mA per track
Speed Range/Second: 5cm to 150cm (2" to 60")

Operating Environment:
Temperature: -30°C to 70°C
Standard Configurations:
Description
Track 2:
Tracks 1 & 2:
Three Track:

Readers also available without cover. Custom configurations are available.
---
Copyright ©1997 - 2002 Data Identification Systems All Rights Reserved

Last modified: March 21, 2006