LABEL PROGRAMS | PALM COMPUTING SOFTWARE | ASSET TRACKING SOFTWARE | SPECIMEN TRACKING | GUIDE TO INSTALLING PALM SOFTWARE
Data ID Inventory and Fixed Asset Manager© for Windows 95/98/ME/NT/2000/XP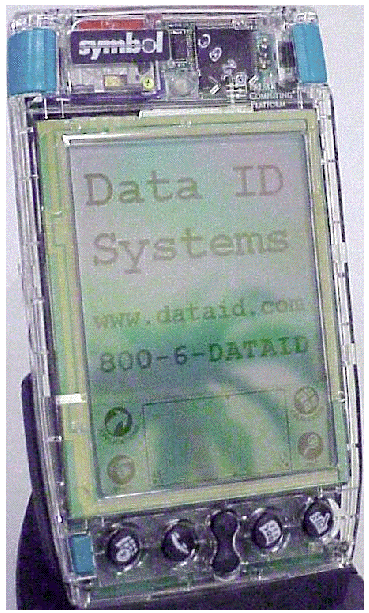 A Revolution in Asset Tracking and Performance from Data ID Systems

Data ID TigerEYES Fixed Asset Manager© allows workers to quickly and easily take inventories and record transfers of assets.

Data ID TigerEYES Fixed Asset Manager© is what you need to track your fixed assets.

The Data ID Tiger EYES Fixed Asset Manager© program is designed to record inventory and transfer transactions. This information is collected on handheld units and stored in a desktop database.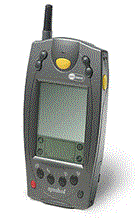 Easy to Use Interface
When it's time to take an inventory, Data ID TigerEYES Fixed Asset Manager© makes the task fast and easy -- even for inexperienced users. We combine time tested data collection techniques and critically acclaimed PalmPilot® ease of use in our handheld software.
On the PC, our database supports helpful features such as find, and one-touch sorting to streamline the task of working with a large number of assets.
Combine the two with the one-touch HotSync® mechanism used to transfer data between your desktop and the field for revolutionary ease of use.
Automated processes reduce data-entry time while improving accuracy.
Time and date stamping of transactions helps increase data accuracy.
Variable security levels allow you to restrict user access to match your security needs.
Simple 4-step process to record asset transfers allows users to enter data quickly and efficiently.
Easily accessible data allows users to review asset information in the field.
Automated data transfer between the desktop database and handheld units keeps data current on both
Data ID TigerEYES Fixed Asset Manager© allows users to take inventory of assets or record asset transfer information with a minimal amount of data-entry. Asset data is stored on the handheld unit to allow the program to fill in data for the user: The user can also review asset information from the handheld unit to ensure that no asset gets overlooked. Data ID TigerEYES Fixed Asset Manager© is an effective tool for monitoring your fixed assets. Asset labels are available from Data ID Systems.
*instant rebate only valid for credit card or cash in advance purchases, not valid with any other special offers.

Data ID reserves the right to alter, limit or modify software special offers or to terminate software special offers at any time, at its discretion.
Copyright ©1997-2006 Data Identification Systems All Rights Reserved