OCR Passport Reader - Travel Document Reader - Conforms to ICAO 9303 Standard
<![if !vml]>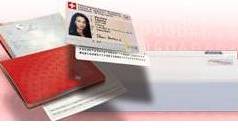 <![endif]>
Multiple Line OCR Reader for Passports, VISA and ID Cards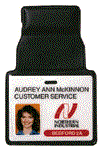 Faced with a new demand for increased security at airports, airline tickets sales counters, aircraft boarding counters, harbors, railway stations, other public places, generally anywhere where passengers must be identified, we have developed an automatic data entry solution to capture all required data from travel documents into any existing computer information system – through keyboard wedge.
Simple and easy – just swipe and the reading of passports, visas, personal identification documents by machine is done quickly and efficiently...
The Data ID Passport Reader is a Multiline OCR Reader designed to read up to three lines of OCR data typically found on ID Cards, Passports and banking documents. The Data ID Passport Reader is built to exact quality standards and is based on leading edge OCR technology providing unprecedented performance. Thousands of Readers are installed in demanding banking applications requiring high accuracy, performance and reliability.

The Data ID Passport Reader is easy to install, via built in keyboard emulation, RS232 or optional USB interfaces. The Data ID Passport Reader has programmable data editing functions to meet any application's requirements. The Data ID Passport Reader is compact, ergonomically easy to use and cost effective. The Data ID Passport Reader conforms to the ICAO 9303 Standard for reading Travel Documents and Passports.
Features and Benefits
Compact size: easy to handle and rugged
Reads OCR-A, OCR-B or E-13B
OCR-A Full Alphanumeric
OCR-B Limited (ECMA11)
OCR-A EuroBanking
OCR-B EuroBanking
E-13B (MICR)
Reads 1, 2 or 3 Lines (Passports or ID-Cards)
Reads Standard Barcodes
Bi-directional operation
Programmable input/output functions
Plug and play installation
Applications
Keyboard Emulation - eliminates keyboard data entry
Airline Check-In/Security Applications
Immigration and Border Control
Municipal Governments
Banking Documents
Harbor Security
Railway Station Security
Compatible with all applications
Interfaces
Keyboard wedge interface for IBM PC AT / XT / PS/2 standard
Keyboard wedge interface for IBM Terminal 3xxx standard
Keyboard wedge interface for IBM X-Stations standard
International keyboard support
Serial ASCII interface RS-232
Optional USB Adapter for PC (Windows 98/2000)
Optional USB Adapter for Mac
Specifications
Scanning Speed: 10 – 100 cm per second, or 40 – 400 characters per second
Up to three lines of OCR data
Reading Fields from 6-20mm from bottom or top (upside down)
Scanner with 64 grayscales
Dimensions: 220mm (8.6") x 110mm (4.3") x 70 mm (2.75), (L x W x H)
Weight: 405g (14.5oz)
I/O Cable Included - RS232 or Keyboard Wedge Cable for PC
Electrical Requirements: 5V DC 1000mA
Power Supply 100 – 240 VAC, 50 – 60 Hz, 0.2 A
CE Certified
Conforms to ICAO 9303 Standard
Warranty
1-year factory warranty
Extended service contracts available
Swiss Quality Product
Options
USB Adapter for PC (Windows 98)
USB Adapter for Mac
Other Keyboard Interfaces
---
Copyright © Data Identification Systems All Rights Reserved