IT3800LR-12 - 3800LR - IT3800 Complete PS/2 Keyboard Wedge Kit $237.00 Includes: PS/2 Wedge Cable, Counter Top Stand and Manual
New Products!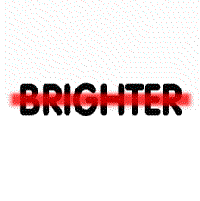 At Data ID Systems, we know that our customers require products that are faster, tougher, and more flexible than ever before. To meet this need, we have recently added three new products to our product line, an OCR-capable IT4400, an exceptionally fast linear imager IT3800, and a fixed mount version of the popular IT4400 Imager Reader (IT4700).
IMAGETEAM 3800 Linear Imager
The IT 3800 Linear Imager is the Brighter, Faster, Tougher scanner that's amazingly easy to use. Incorporating an aiming line that is brighter than that of a laser scanner and sharper than that of a CCD, the IT3800 aggressively targets bar codes in any lighting condition from darkness to full sunlight. Exceptionally fast scanning (270 scans/per second), combined with high resolution imaging means better reading performance on poor quality bar codes. In additions, the IT3800's reading distance easily covers both point-of-sale and general purpose scanning applications.
Follow this link for more information.
---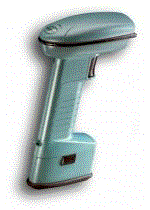 Cordless Standard Range Laser Scanner
The IT3870 joins a family of rugged and reliable cordless products, including the SCANTEAM® 2070 host interface base unit. The IT3870PDF is designed for aggressive reading performance on PDF417 and MicroPDF417. The IT3870HD reads high-density bar codes with dimensions as small as 3 mil., while the IT3870LX reads 15 mil. codes out to 18 inches. All of these configurations feature an IP 54 sealed-enclosure rating and the industry's best drop specification for cordless scanners.
---
Cordless Standard Range Laser Scanner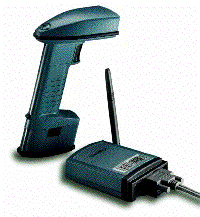 The Scanteam 5770 cordless scanner addresses the needs of many applications. It is designed for tough industrial use, such as on loading docks, where shipping and receiving of materials requires the freedom to move around. The cordless scanner is also ideal for manufacturing applications, such as work-in-process, where safety may be an issue. Eliminating the cables prevents the cord from getting entangled in machinery and applications, thus avoiding the chance of an accident. Other applications include interfacing to RF LAN based terminals mounted on forklift trucks, tool crib management, asset tracking, inventory control, and point-of-sale terminals.
---
IMAGETEAM 4400OCR Scanner
Data ID Systems is pleased to announce the availability of a hand held image reader that offers optical character recognition (OCR) capability. The 4400OCR is the first, and only, non-contact, hand held OCR reader that also supports linear, stacked linear, and matrix bar codes. Available in both long range and high density models, the 4400OCR is ideally suited to applications in the retail, banking/finance, law enforcement, transportation/distribution, postal/courier, agriculture, and utility industries.
---
IMAGETEAM 4700 Image Reader


The IT4700 is the latest development in Data ID's on-going quest to offer customers the best in 2D imaging products. Based on the popular IT4400 hand held image reader, the IT4700 is designed to work as either a hand held or fixed position input device for reading linear, stacked linear, and matrix bar codes. Exceptionally durable, this slim, in-line device can be easily mounted for use in manufacturing applications, such as printed circuit board conveyor systems placed in a stand for "presentation" retail applications, or used as a hand held for "point and shoot" scanning. In short, if you need a highly flexible imaging scanner, you need to take a closer look at the IT4700.
---
SCANTEAM® 2010

Keyboard Wedge/Decoder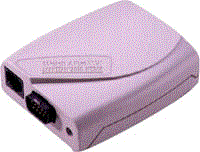 Description
The SCANTEAMsystem RS-232 serial ® 2010 is an economical solution for a wide range of keyboard wedge and interface requirements. It is designed to meet the functionality of other "entry level"products, but will provide the additional value of a fully programmable editor/formatter, with bar code and magnetic stripe decoding. As an added benefit, the scanner input port can accept serial RS-232 data from an external peripheral device. Follow this link for more detailed information.
---
SCANTEAM®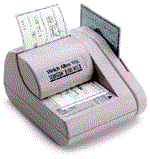 Welch Allyn check readers can help you decide whether or not to accept a check faster and more consistently than any other MICR (Magnetic Ink Character Recognition) reader on the market. In less than a second, check data is forwarded to the check authorization system or posting file with a 99% first-read rate. Offering flexible parsing capabilities, exceptionally easy connectivity, and the industry's smallest footprint, Welch Allyn check readers are ideally suited to in both the retail and banking environments. Follow this link to ST8300 MICR Check Reader
---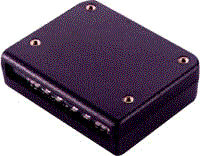 SCANTEAM® 3700
Fixed Mount CCD Bar Code Scanner
Description
The SCANTEAM 3700 fixed mount CCD bar code scanner offers flexible hardware and software for easy integration into many types of equipment. Combining the rugged durability of advanced CCD technology with world class decoding software, the ST3700 provides exceptional performance in a compact form for a variety of bar code applications. Follow this link for more information.
---
Copyright ©1997 - 2002 Data Identification Systems All Rights Reserved

Last modified: June 11, 2003